User:Athought
General Information
Athought is Steven List President/Owner of AnotherThought, Inc.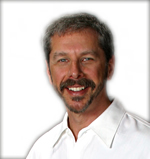 Mailing Address: 4815 W Braker Ln, #502-111, Austin, TX 78759
Voice phone: 512-246-3533
Mobile phone: 512-924-9248
Fax phone: 512-233-2943 (I use eFax, and love it)
Web sites / Email addresses
www.AnotherThought.com / steven@anotherthought.com
www.StevenList.com steven@stevenlist.com
www.BackOfTheRoom.com steven@backoftheroom.com
www.DigitalDragonArt.com dragon@digitaldragonart.com

Description
In various guises, I am a professional speaker, speaking/presentation coach, business coach, electronic marketing specialist/consultant/strategist, web site designer and builder, product development guide, co-founder of BackOfTheRoom, author, digital artist...
This is my umbrella corporation that owns my speaking, digital art, coaching, consulting, web site design, and other random stuff that doesn't fit elsewhere. While I have a separate sites for my speaking, and Digital Dragon Art, they actually fall under AnotherThought.
This is an online book store that specializes in self-published and small press products. For instance, Steve Harper's book The Ripple Effect and Thom Singer's book Some Assembly Required are on the site already.